Anti-Aging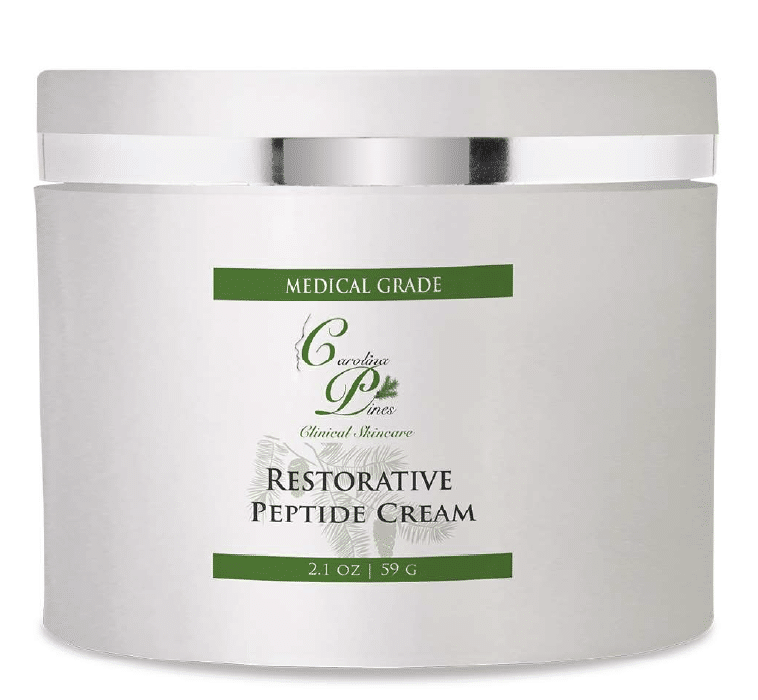 Retinol Cellular Regeneration
Patented Retinoid Complex (Tretinol®), including Vitamins C and E encapsulated with a proprietary Trans-Epidermal Carrier to maximize the effectiveness of Retinol's anti-aging benefits, dramatically reduces the appearance of fine lines, wrinkles and deep creases, in addition to brightening the skin. The exclusive formula works to stimulate cellular regeneration, collagen and elastin production, which improves skin grain and tone. Continued use helps sustain the reduction of fine lines and wrinkles and helps to normalize the physiology of the skin. Available in 0.50% and 1.0% formulas.
Botanical Balanced Toner
Gentle and nourishing botanically rich pH-balanced Octapeptide formula, fortified with a Trans-Epidermal Carrier, cleans, clears and preps the skin. Botanical Balanced Toner eliminates excess dirt, oil and makeup to prepare skin for moisturization or further treatment. This product leaves the complexion soft and smooth, enhancing skin's natural ability to retain moisture. In addition, the Botanical Balanced Toner's peptide complex works to improve the looks and signs of aging formed from repetitive facial expressions, while the botanical oils and extracts work to hydrate, soothe and provide antioxidant protection.
Bio-Science Collagen Plus Serum
This unique and creative formulation, containing human growth factors, a peptide complex, antioxidants, and other skin-restorative ingredients, combats against signs of aging, enhances the production of collagen and elastin, and rejuvenates the skin. Other elements also replenish the skin's fatty acids needed to hydrate the skin, leaving it soft. smooth, and restoring its youthful appearance.
Age Defying Eye Cream
A rich and restorative, all-in-one, anti-aging eye cream contains peptide complexes, a breakthrough Retinoid, and a form of Vitamin K, to reduce dark circles, promote collagen production to improve fine lines and wrinkles, and increase cellular turnover resulting in healthy, younger-looking skin in this delicate area.
Vit C & E Age Defy Serum
A potent blend dramatically delivers unparalleled results to reverse signs of aging by increasing collagen production, providing superior antioxidant protection, correcting hyperpigmentation and reducing the appearance of fine lines and wrinkles. Stabilized from multiple pathways, this formula gives unequaled anti-aging benefits with high concentrations of key antioxidants to rejuvenate the skin, fight free radicals and provide maximum protection against environmental and UV-induced skin damage.
Blurred Lines Liquid Filler
This revolutionary combination of ingredients delivers equivalent results to one injection of collagen filler in just two weeks of regular use by reactivating collagen and elastin synthesis to fight against visible signs of aging and improve fine lines and wrinkles.
Age Reversal Neck Cream
Specifically formulated with the neck and decollete in mind, Age Reversal Neck Cream is an advanced, hydrating emulsion that defies time and gravity to restructure, as well as tighten and firm, the neck's delicate skin. This innovative product effectively brightens pigmentation related conditions, while minimizing fine lines and wrinkles.
Cleansers
Soothing Hydration Daily Cleanser
Soothing Hydration Daily Cleanser is a mild, sulfate-free, foaming cleanser that delivers superior cleansing while remaining gentle on the skin, leaving it soft and smooth. This cleanser also works to provide deep hydration and dramatically reduce irritation commonly experienced with sensitive skin.
Exfoliating Deep Cleanser
Formulated without parabens or sulfates, this cleanser is gentle enough for daily use, while being active enough to deliver skin brightening benefits to virtually all skin types. The combination of papaya enzymes and salicylic acid works to slough away dead skin cells.
Revitalizing Botanical Daily Cleanser
Hydrating and gentle, sulfate and paraben-free daily cleanser contains 11 botanical essential oils and extracts to cleanse, condition, invigorate and revitalizes sensitive skin leaving it soft, smooth and supple.
Full Spectrum Sun Protection
Clear Defense SPF 45
Clear Defense, a lightweight SPF 45, contains an innovative blend of active ingredients. It protects skin from multiple extrinsic factors known to cause premature aging, including UVA, UVB and Infrared Radiation. Delivering a new strategy in sun protection, Clear Defense SPF 45 provides the highest possible level of protection while restoring youthfulness to the skin.
Hydro Essence Daily SPF 40
Combining the power of an anti-aging moisturizer with a broad-spec­trum sunscreen, Hydro Essence Daily SPF 40 is ideal for daily use in any anti-aging regimen. This product combines moisturizing agents, antioxidants and hyaluronic acid to boost the skin's moisture retention while protecting the skin against UVA-aging rays and UVB-burning rays.
Hyaluronic Acid Sunshield 44
Hyaluronic Acid Sun Shield 44 is a water resistant, physical sunscreen that features a moisturizing base with a sheer, universal tint beneficial for most skin types. Formulated as a chemical-free alternative to sun protection, Hyaluronic Acid Sun Shield 44 is a great option for even the most sensitive skin types, including post-procedure.
Skin Restoration
Bright Eyes
On the cellular level, peptides and vitamins promote collagen growth, increase the strength and flexibility of fragile capillaries, and stimulate circulation around the eyes. On the surface, Bright Eyes contains light diffusing minerals that provide an immediate relief from dark circles, puffiness and wrinkles.
Ultra Hydrating Booster
Potent, highly penetrative hydrating serum contains hyaluronic acid rehydrates, smooths, tones and restores elasticity to the skin. Moisture binds to the skin, while also plumping the skin to add fullness, volume and reduce the appearance of fine lines and wrinkles.
Recovery Cream
Recovery Cream reduces irritation that AHAs and retinoids cause. It is also enhanced with four different ceramides to restore skin barrier function, which helps the skin maintain its natural structure. Maintaining this structure decreases water loss and increases natural moisturizing factors, which hydrates and protects the skin and significantly aids the skin in recovering after exposure to stress.
Restorative Peptide Cream
This innovative moisturizer's five peptide complexes stimulate collagen production, repair visible skin damage, increase the appearance of skin's firmness and elasticity, and replenish the skin's surface to calm visible signs of sensitization.
Hair & Eyelash Regrowth
Hair Regrowth (3 Step System)
Hair loss is most often a result of a disruption in the hair growth cycle by an increase of dihydrotestosterone (DHT) hormone, loss of connective tissue integrity surrounding the hair follicle and an increase in the inflammatory process in the scalp. This 3-step medical-grade system uses advanced HRS-10 technology to block the production of DHT, stimulate collagen production for better hair follicle anchoring and decrease pro-inflammatory cytokines with synergistic action.
Step 1: Replenish Shampoo
Step 2: Restorative Conditioning Treatment
Step 3: Rapid Growth Serum
Advanced Eyelash Growth Serum
This serum features an innovative peptide complex, rich in biochanin A to promote thicker, fuller and more luscious lashes with visible results within two weeks of regular use. Clinical results prove its ability to significantly promote eyelash growth and combat against the loss of eyelashes. Within eight weeks of regular use, patients reported a 45% increase in new lash growth!
If you have any questions about available Carolina Pines skincare products, please call us at (803) 630-5353.