Otolaryngologist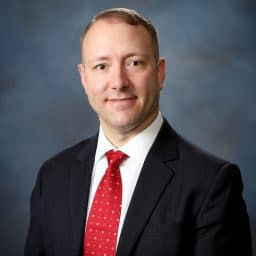 Dr. Wayne Harsha, MD, opened Carolina Pines ENT after 19 years of practicing elsewhere. His primary goal is to offer compassionate care to each and every one of his patients. Harsha's professional specialties include advanced head and neck conditions and multidisciplinary thyroid disorders.
A native to Newberry County, Harsha received his Bachelor of Science in Chemistry from Furman University in 1997. He then went on to attend the Medical University of South Carolina, Charleston in 2001. He then went on to participate in a General Surgery Internship at Madigan Army Medical Center in Ft. Lewis, Washington.
Harsha is a member of the Society of Military Otolaryngologists and received the Hiram B. Curry, MD, Humanitarian Award in 2001, in addition to the Circulo Hispanoamericano Humanitarian Service Award.
In his spare time, Wayne enjoys football (including youth football coaching), Christian apologetics and hunting.