Did you know the average woman will spend 72 days of her life shaving her legs1? Traditional hair removal methods such as shaving, waxing and tweezing can be time-consuming and expensive.
Elite iQ treatments can permanently reduce hair on all areas of the body2, allowing you to prioritize the important things in life. Think of what you could do with an extra 72 days!
Feel Confident In Your Skin
Elite iQ™ treatments offer quick, easy and customized laser hair removal using smart technology. You can now permanently reduce unwanted hair with a treatment personalized to your specific skin type!
Utilizing Skintel®, the only FDA-cleared melanin reader, we can safely treat all skin types and areas of the body including underarms, legs, bikini area and back, making Elite iQ treatments the perfect hair removal solution for men and women.
The Elite iQ device not only offers personalized hair removal treatments, but it can address a wide variety of common skin concerns as well! Treatments are quick, non-surgical and provide great results.
The Elite iQ can treat:
Permanent hair reduction.
Leg veins.
Facial wrinkles.
Razor bumps.
Facial veins.
Sun damage.
Skin revitalization.
Psoriasis.
When Will I See Results?
You can expect to see a gradual decrease in hair thickness and the amount of hair in the area treated.* Since hair removal treatments only target hair in the active phase of growth, multiple treatments are often needed for complete removal.
How Many Treatments Will I Need?
The amount of treatments and treatment times may vary, depending on the size of the area, but typically take less than 30 minutes!
Call Carolina Pines ENT at (803) 630-5353 for more information on Elite IQ™ services or to schedule an appointment.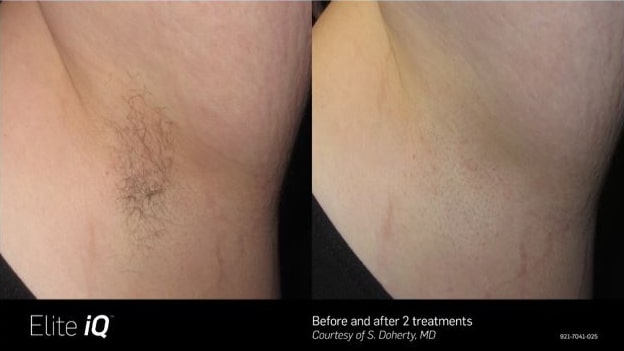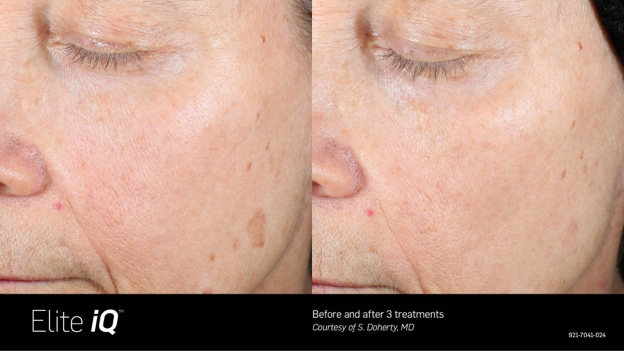 * Individual results vary
1. London. Shaving legs is women's least favorite beauty chore. Daily Mail: 5 April 2013.
2. Kilmer S., Lloyd J. Long-Term Laser Hair Reduction Efficacy: A Report on the Use of Long-Pulsed Alexandrite Lasers for Hair Reduction.