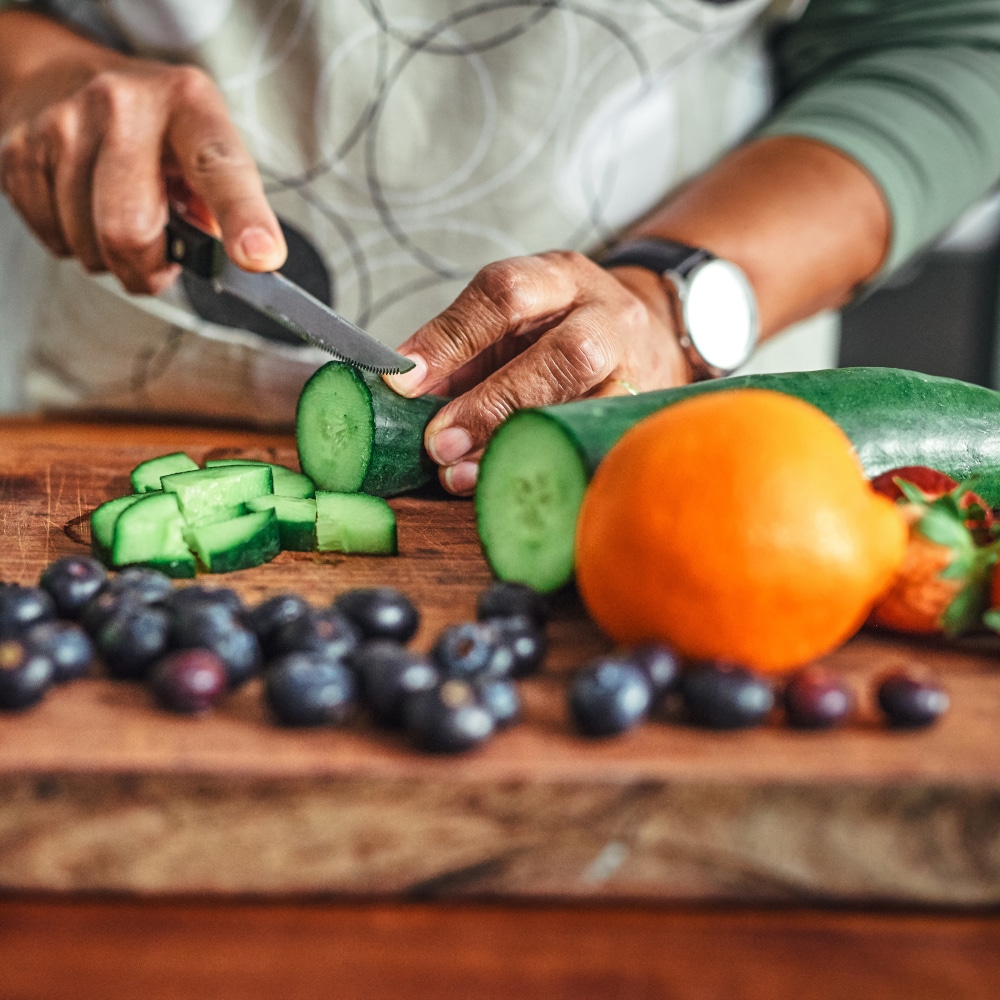 Eczema is an inflammatory skin condition that causes symptoms such as itchiness, dry skin, rashes, scaly patches, blisters and infections. According to the National Eczema Association, more than 31 million Americans experience the condition. There are many factors that can contribute to eczema, including diet. Below we review some of the worst and best foods to eat when it comes to eczema.
Foods to Avoid
One source reports that between 20% and 80% of people with eczema also have a food allergy. For this population, if they are exposed to a food allergen, it can trigger their eczema. Some of the most common offenders include:
Dairy
Peanuts
Eggs
Soy
Wheat
Seafood
Shellfish
In addition, one study found that, "The best improvement in skin was reported when removing white flour products (37 of 69, 53.6%), gluten (37 of 72, 51.4%) and nightshades (18 of 35, 51.4%)."
Other food groups to avoid include:
Personal food allergens like those listed above
Fast food
Frozen meals
Packaged foods
Sugary foods
Snack foods
Refined grains
Gluten
A food allergy test or an elimination diet can help determine what foods you should avoid.
Foods to Consume
Any food that has anti-inflammatory properties would be good to consume for someone with eczema. These include:
Fish such as salmon, mackerel, tuna, herring and sardines.
Nuts and seeds such as flaxseeds, chia seeds and walnuts.
Plant oils such as flaxseed oil, soybean oil and canola oil.
Fish oil supplements such as fish oil, krill oil and cod liver oil.
Vegetarian supplements such as algal oil.
Other foods to consider that may be found at Grow Newberry Main Street Farmers Market
are:
Fresh or frozen fruit like oranges, strawberries and blueberries.
Fresh or frozen vegetables like broccoli, spinach, kale and cauliflower.
Fresh or dried herbs like basil, parsley, oregano, turmeric, cinnamon, cumin and coriander.
Unsalted nuts and seeds like hemp seeds, almonds and cashews.
Foods rich in Vitamin D like mushrooms, egg yolks and fortified cereals.
Whole grains like breads and oats.
Probiotics like yogurt, kefir and fermented foods.
For more information about a healthy diet for managing eczema symptoms or to schedule an appointment with an eczema expert, call Carolina Pines ENT today.