The eardrum, also known as the tympanic membrane, separates the ear canal from the middle ear. Its job is to convert soundwaves into vibrations that travel through the ear to be processed as sound.
The eardrum can easily be ruptured by a foreign object like a cotton swab or dangerously loud noises like music coming through the speaker at Newberry Opera House. Small tears can heal on their own, but severe tears may require surgery.
Types of Middle Ear Surgery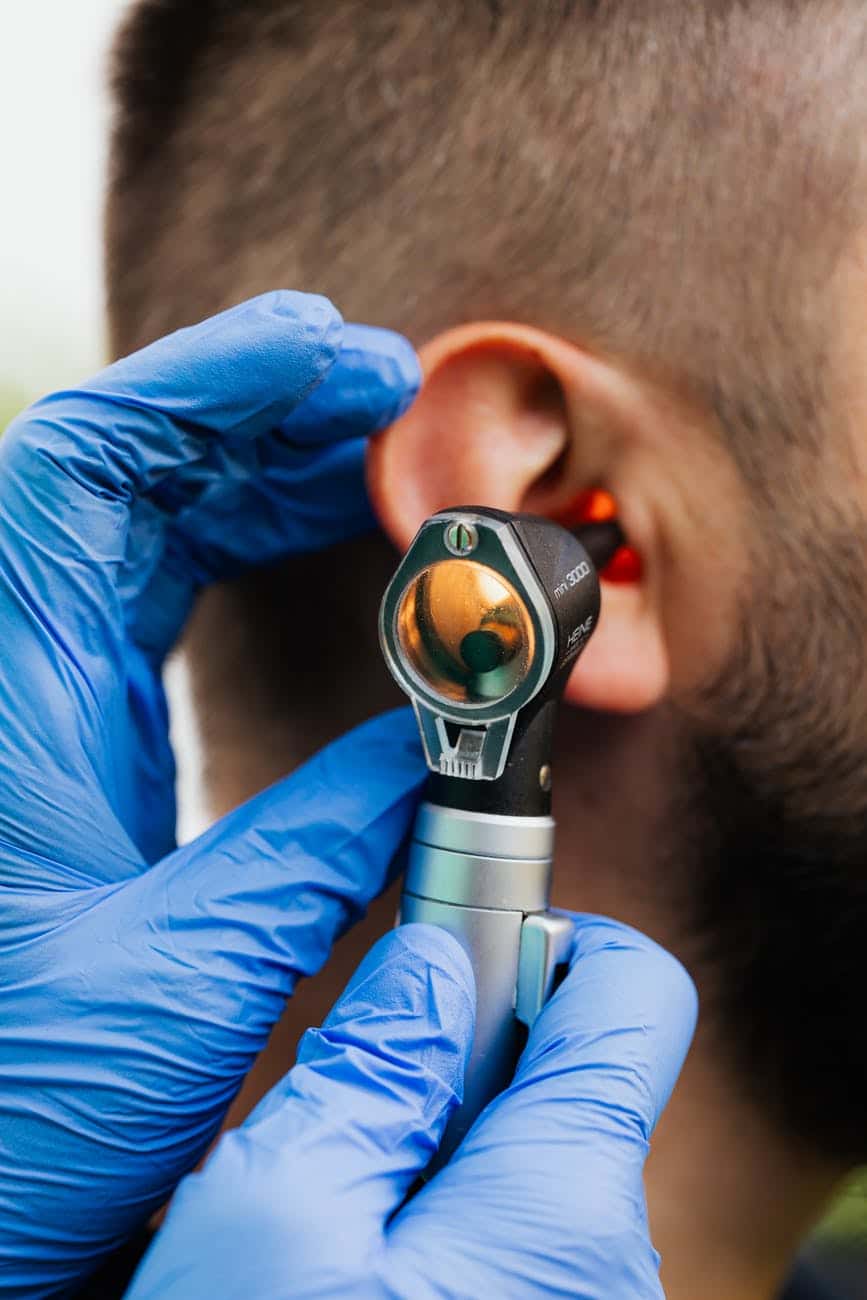 There are three main types of middle ear surgery.
Myringoplasty
Myringoplasty is performed for small tears. This procedure entails patching the hole with gel or tissue, which typically takes only 15 to 30 minutes. Myringoplasty can be performed under local anesthesia in a doctor's office.
Tympanoplasty
This procedure is performed when there is a large tear or if you have chronic ear infections that don't respond to antibiotics. During tympanoplasty, a surgeon uses a laser to remove excess tissue or scarring built up in the middle ear. Next, a small piece of tissue is grafted from a vein or muscle sheath onto your eardrum. Tympanoplasty takes two to three hours and is generally performed under general anesthesia in a hospital.
Ossiculoplasty
Ossiculoplasty is performed when the three small bones inside the middle ear, the ossicles, have been damaged by trauma or an infection. This procedure involves replacing the bones with those from a donor or with prosthetics. It is performed under general anesthesia.
How to Prepare for Middle Ear Surgery
Before middle ear surgery, tell your doctor about any medications or supplements you're taking, as well as your known allergies. If you feel sick leading up to the procedure, you may need to reschedule.
The doctor will tell you to avoid eating and drinking the night before and morning of the surgery as well as instruct you which medications you can take and when you should arrive at the hospital.
Recovery from Middle Ear Surgery
After your surgery, the doctor will place packing and a bandage over your ear to keep it protected. Leave these on until the doctor says it's safe to remove them
You'll need to prevent water from entering the ear while recovering. Avoid swimming at Croft State Park and wear earplugs when showering. Don't pop your ears, blow your nose or sneeze with your mouth closed. For more information about middle ear surgery or to schedule a consultation, call the ear experts at Carolina Pines ENT today.