While most people may associate allergies with springtime walks around Lynch's Woods Park, for many the irritating symptoms are year-round. If you're experiencing allergies this winter, we have all the information you need to help identify symptoms and causes as well as prevent future allergy attacks.
Symptoms of Winter Allergies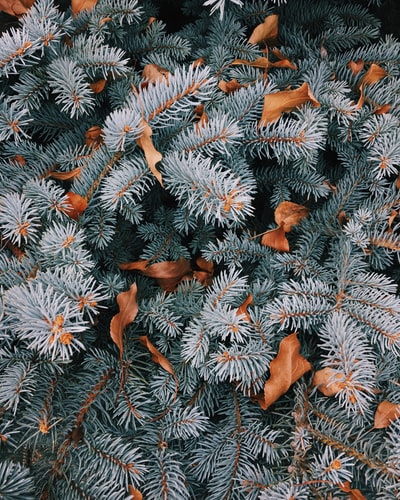 Allergy symptoms are the result of your immune system attacking a harmless substance after mistaking it for a dangerous intruder. When your body senses the presence of an allergen, your immune system releases antibodies, which triggers the release of chemicals like histamine. Histamine causes…
Your blood vessels to expand and become porous
Fluid to escape from the blood vessels, causing swelling and redness
Overproduction of mucus, leading to congestion, runny nose and watery eyes
Stimulated nerve endings, triggering itching, rash or hives
Your stomach to produce more acid, causing discomfort
Therefore, because your body's physiological reaction is the same for both, symptoms of winter allergies tend to mimic those of hay fever.
Causes of Winter Allergies
During the winter months, we all tend to close up our doors and windows and turn on the furnace. This sends dust, mold spores and insect debris into the air with nowhere to escape. Common winter allergens include:
Dust mites. Allergy symptoms are not caused by the tiny insects themselves, but by the enzymes in their waste and decaying bodies. Dust mites thrive in mattresses, bedding and carpets.
Mold. When mold spores are released into the air, it can trigger allergy and asthma symptoms. Mold can often be found in humid areas like bathrooms, kitchens, basements and utility rooms.
Pets. It's a common misconception that pet fur causes allergies, when in actuality it is a protein found in dander, saliva and urine.
How to Prevent Winter Allergies
While there's no way to fully prevent your winter allergy symptoms, there are ways to reduce exposure to allergens. We recommend the following:
Wash bedding in hot water (at least 130 degrees) weekly to kill dust mites and remove pet dander.
Clean showers and sinks using a solution containing 5% bleach and detergent.
Use allergy-proof covers on mattresses and pillows.
Maintain humidity levels in your home under 50% to prevent mold and dust mites.
Bathe pets once per week (but not more) and don't allow them in bedrooms.
Replace drapes and carpets with blinds and hardwood.
Use a HEPA filter to purify the air.
For more information about winter allergies or to schedule an appointment for an allergy test, call the experts at Carolina Pines ENT today.